Navicat supports to import data from various file formats such as text files, excel files and CSV files, etc. To simplify the import steps, both Windows and Mac version can allow you to drag and drop a file to Navicat to launch the Import Wizard automatically. This feature applies to the import formats supported by Navicat. If an existing table is selected in Navicat, Navicat will import the file to the selected table; otherwise, it will import the file to a new table.
Step 1: In Navicat, simply drag and drop a file to the table object pane or a database/schema in the connection tree.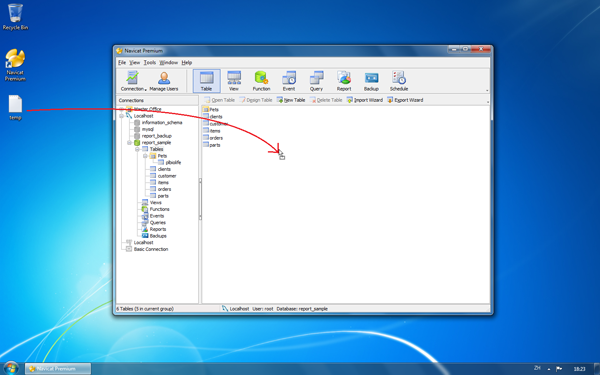 Step 2: Then, the Import Wizard is pop-up.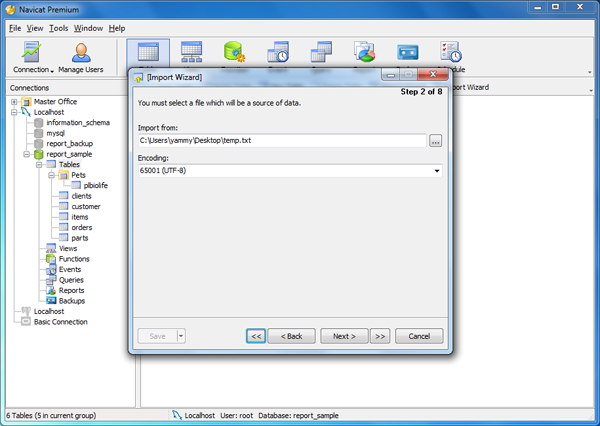 Step 3: Continue the remaining steps and start the process.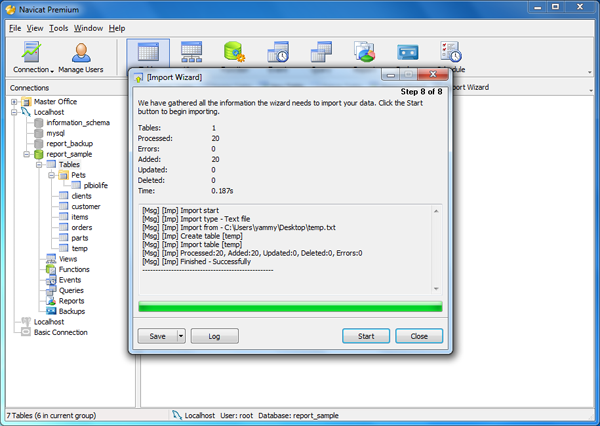 Using the drag and drop method, Import Wizard sets the import file type and locates the file path automatically. No need to waste time to set them by yourself.